Een Samsung Galaxy J3 met telefoonhoesje scoort op alle vlakken punten
Of we nu op het sportveld staan of in de kroeg, we scoren graag punten. En in beide gevallen is het onze telefoon die in de sporttas of in onze broekzak met ons mee scoort. De stand kan snel worden doorgestuurd naar geblesseerde thuisblijvers en het nummer van die ene leuke jongen of dat meisje met die mooie lach staat in een handomdraai in jouw toestel. Een smartphone is niet meer uit ons veelzijdige leven weg te denken en hier past dan ook een veelzijdige bescherming bij. Telefoonhoesjes bieden de oplossing en wij van Casimoda hebben een uitgebreid assortiment voor jou geselecteerd, waarmee je punten scoort op het gebied van bescherming én uiterlijk vertoon!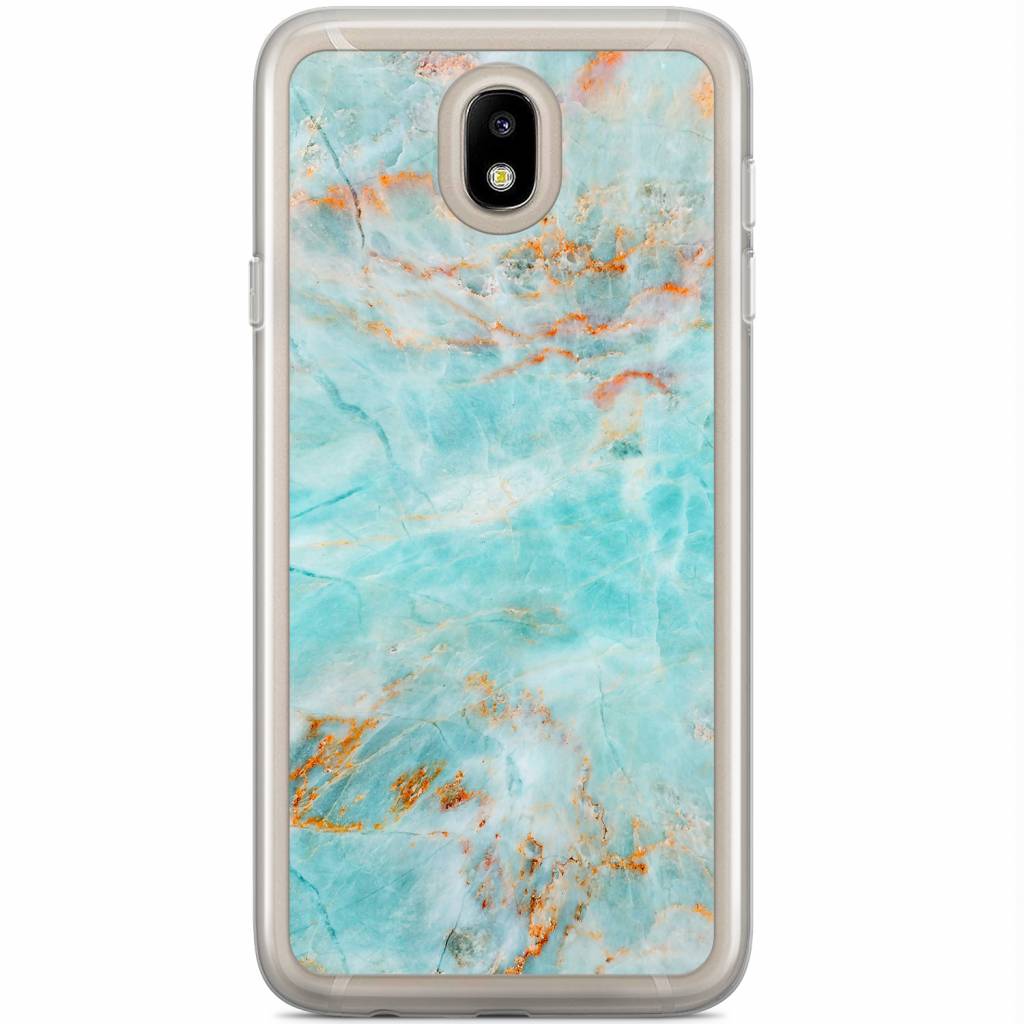 De Samsung Galaxy J3 uitgelicht
De betaalbare prijs van het toestel maakt dat de Samsung Galaxy J3 een aantrekkelijke keuze is voor velen. De telefoon lijkt als twee druppels water op de Samsung Galaxy J5. Eenzelfde 5 inch Amoled beeldscherm met een resolutie van 1280 bij 720 pixels, maar het verschil zit hem in een iets kleiner intern werkgeheugen (1 GB) en een lagere resolutie van de camera op de achterzijde (8 megapixel). De J3-smartphone draait op Android 5.1 en ondersteunt 4G-internet.
Met een Samsung Galaxy J3 hoesje kleur jij je dag
De Samsung Galaxy J3 2017 hoesjes in ons assortiment zijn in allerlei kleuren en opdrukken te bestellen. Verwen je telefoon met een hippe cover, hardcase of een accessoire en je dag kan niet meer stuk. En nog belangrijker: je telefoon ook niet!
https://www.casimoda.nl/samsung/samsung-galaxy-j3-2017-hoesjes/